Who Specializes In Helping Nonprofits In Grand Forks With Computer Support?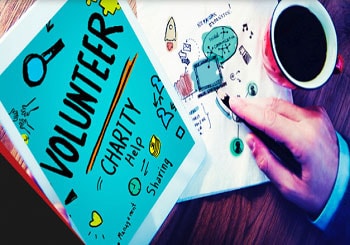 Your non-profit company is special, and your computer support needs are as well
Give your non-profit team great I.T.! 
Let's face it… Non-profit entities are an entirely different venture to traditional corporate enterprise.  
Your needs are just as intense and varied, but your budget isn't always quite as large.
You need a slightly different approach. – We get it.
Non-profits also often run – at least in part – on volunteer labor.  Finding someone with the skill set to be able to tackle the ongoing demands of your I.T. system is challenging at best.  And consistency—which is critical—can be hard to come by when you are dependent on volunteer labor or in-house employees with other responsibilities.
The problem can seem insurmountable.
A small budget to work with and a lack of consistent, qualified personnel…
What can you do?
Networking Specialists wants to partner with non-profit organizations just like yours, to deliver top-shelf I.T. solutions for your team.
We work within your budget to provide you with everything you need. Networking Specialists cares about our community and wants to help you make a difference in the lives of your clients.
We are here to help.
We consider it our job to help you help others.
We will provide complete I.T. care:
Full-service support based in the area
24/7 remote and on-site access to experienced I.T. services staff
Hardware and Service bundled into an affordable monthly payment
Customized I.T. subscription plans to suit any budget
Cyber security expertise that is current and appropriate for your business
T. advice that is specific to your particular not for profit organization
Your non-profit company is special, and your I.T. needs are as well. Get complete I.T. care for a simple, budgetable, monthly payment!
Let us care for your I.T., so you can stay busy caring for others.
Contact Networking Specialists at (701) 746-9234 or info@gfnetspec.com now to get high-impact technology!