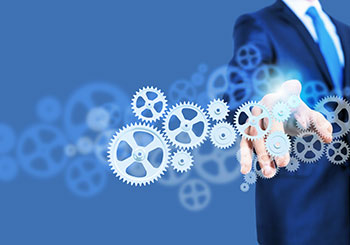 When you need managed services in North Dakota and Western Minnesota to maintain peak operation in the IT network of your business, consider us at Networking Specialists. We'll manage all of your IT services for a flat-rate fee so you can focus your efforts on exponential growth. Let us give you the peace of mind you deserve with your small business, today,  with Networking Specialists' Proactive Care Managed Services.
When you sign up with our managed services, here are some of the substantial benefits:
Proactive not Reactive – I.T systems are like a car, they need ongoing maintenance to avoid costly breakdowns that happen at the worst possible times.  We'll have your network running like a finely-tuned race car.
No Hidden Charges –Under our Proactive Care Pro Plan, our flat-rate fee covers getting servers and workstations back up and running. Unlike some I.T. providers, there are no hidden charges for onsite service or escalation to a higher-level tech!
Ramped up productivity – Never stress again about network failures, as our managed services include round-the-clock monitoring of your computers and network to help prevent problems before they happen.
Fully staffed I.T. Department – We have a fully staffed helpdesk, ticketing system and services ranging from hassle-free consulting and repair to project and vendor management. Leverage our staff to compliment your staff.

Avoid Unnecessary Downtime

 – When I.T. systems break down your entire staff is left on the side of the road, waiting. Loss of revenue, reputation, morale and productivity are just the tip of the iceberg.
You can rest easy when you put your IT support needs in our hands. Contact us today to "Get the I.T. Monkey Off Your Back!"